Join us in celebrating the results of our team's relentless drive, unwavering teamwork, and boundless talent. Each award and honor included here represents our commitment to excellence, inspired by the the communities we serve and cherish.
---
2023 QDOBA Brand Conference Awards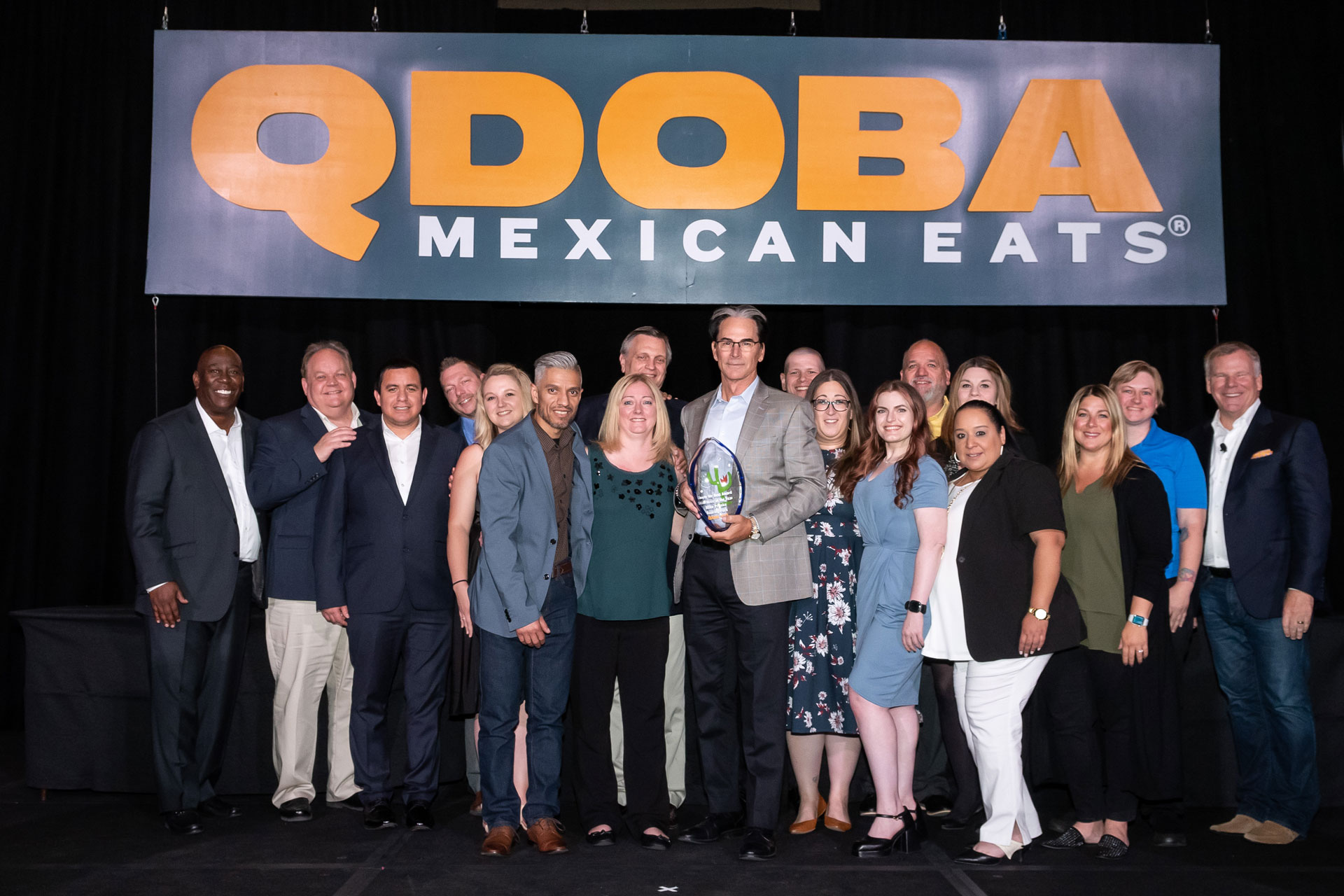 All-Star Award - We are immensely proud of Alfredo Solis, general manager of our QDOBA in Appleton, WI, for earning the All-Star Award in 2023, a distinguished recognition reserved for the top 1% of QDOBA Mexican Eats general managers nationwide. This award embodies our culture of coaching, teaching, and developing our team members to grow as our company grows.
Forever Young Award - Roaring Fork Restaurant Group proudly accepted the tongue-in-cheek Forever Young Award, celebrating our 26-year milestone since embarking on the QDOBA franchisee journey, proving our unwavering commitment to success and growth.
Neighbor of the Year - Recognized for proactive engagement and valuable contributions, Ron Stokes and Roaring Fork Restaurant Group  earned the Neighbor of the Year Award, celebrating our helpful and active role within the growing QDOBA franchisee community.
Franchisee of the Year - Celebrating remarkable success and growth, Roaring Fork Restaurant Group was honored with the prestigious Franchisee of the Year Award, a testament to united team effort, vast experience, and remarkable success amongst QDOBA franchisees.
---
Inaugural Host of the QDOBA World Burrito Eating Championship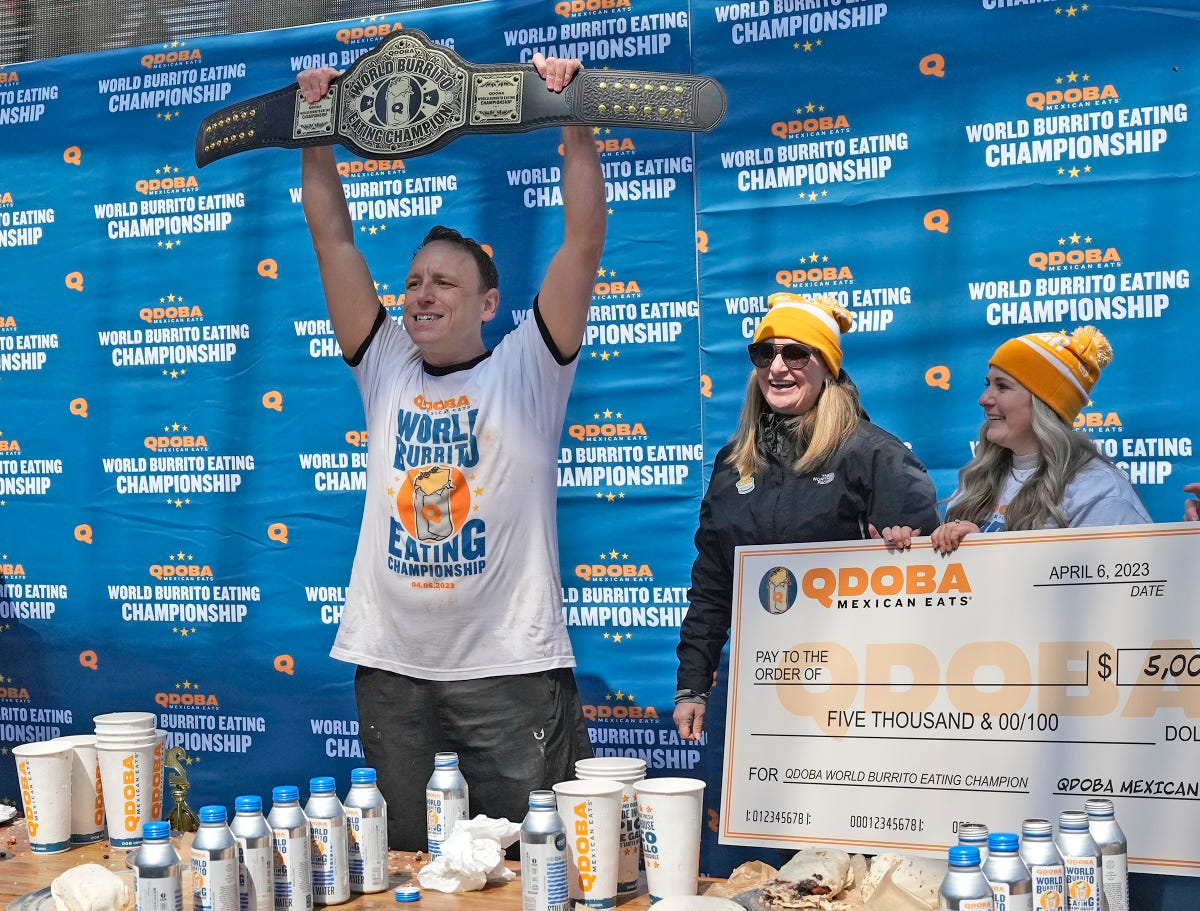 To celebrate National Burrito Day on April 6, 2023, QDOBA hosted the first ever World Burrito Eating Championship in Milwaukee, WI. Roaring Fork Restaurant Group was honored to have the event held in our franchise territory, and to provide food and staffing for the event. Several of our restaurant teams in the Milwaukee area contributed to making hundreds of identical burritos for the contest, including the 14.5 burritos Joey Chestnut ate in 10 minutes to win the championship, as well as thousands of food samples for the enthusiastic crowd of spectators.
---
QDOBA wins USA Today 10Best for the 5th consecutive year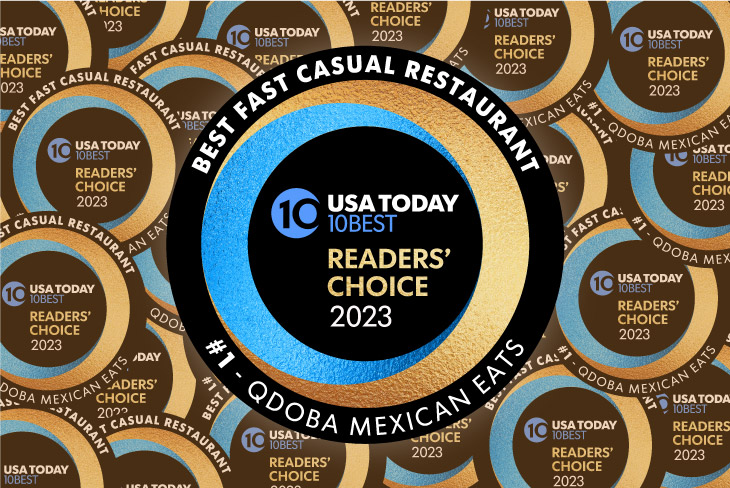 QDOBA, the leading fast-casual Mexican restaurant brand, has been named by USA Today 10Best as the nation's "Best Fast Casual Restaurant" for the fifth consecutive year. Earning this award is a great honor and reflects the restaurant excellence delivered every day by talented team members and franchise partners like Roaring Fork Restaurant Group.
---
Dave's Hot Chicken named Top Mover & Shaker and Fastest-Growing Restaurant Brand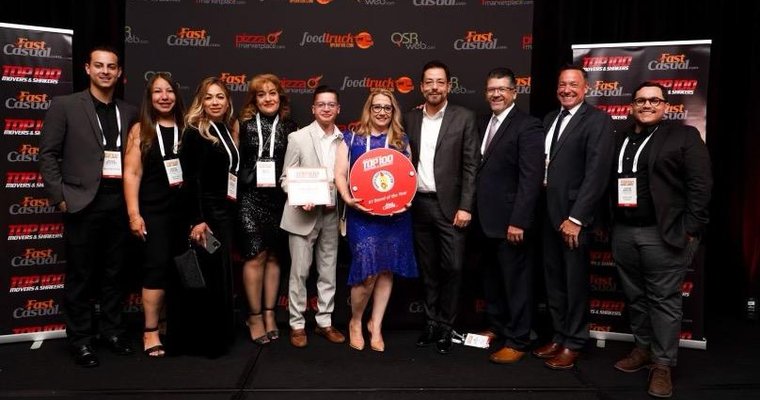 With numerous awards and honors, including being named FastCasual's Top 100 Mover & Shaker, Dave's Hot Chicken attributes its remarkable success to experienced franchisees like MR Chicken and Roaring Fork Restaurant Group. Strategic partnerships with multi-unit operators have fueled the brand's meteoric rise and nationwide expansion. The Wisconsin State Journal agrees, saying Dave's Hot Chicken is the fastest-growing restaurant brand for a good reason.
We are proud that our own commitment to growth, dedication to excellent dining experiences, and hardworking restaurant teams are part of what is driving Dave's Hot Chicken's bright future in the industry.
---
Roaring Fork Restaurant Group Annual Awards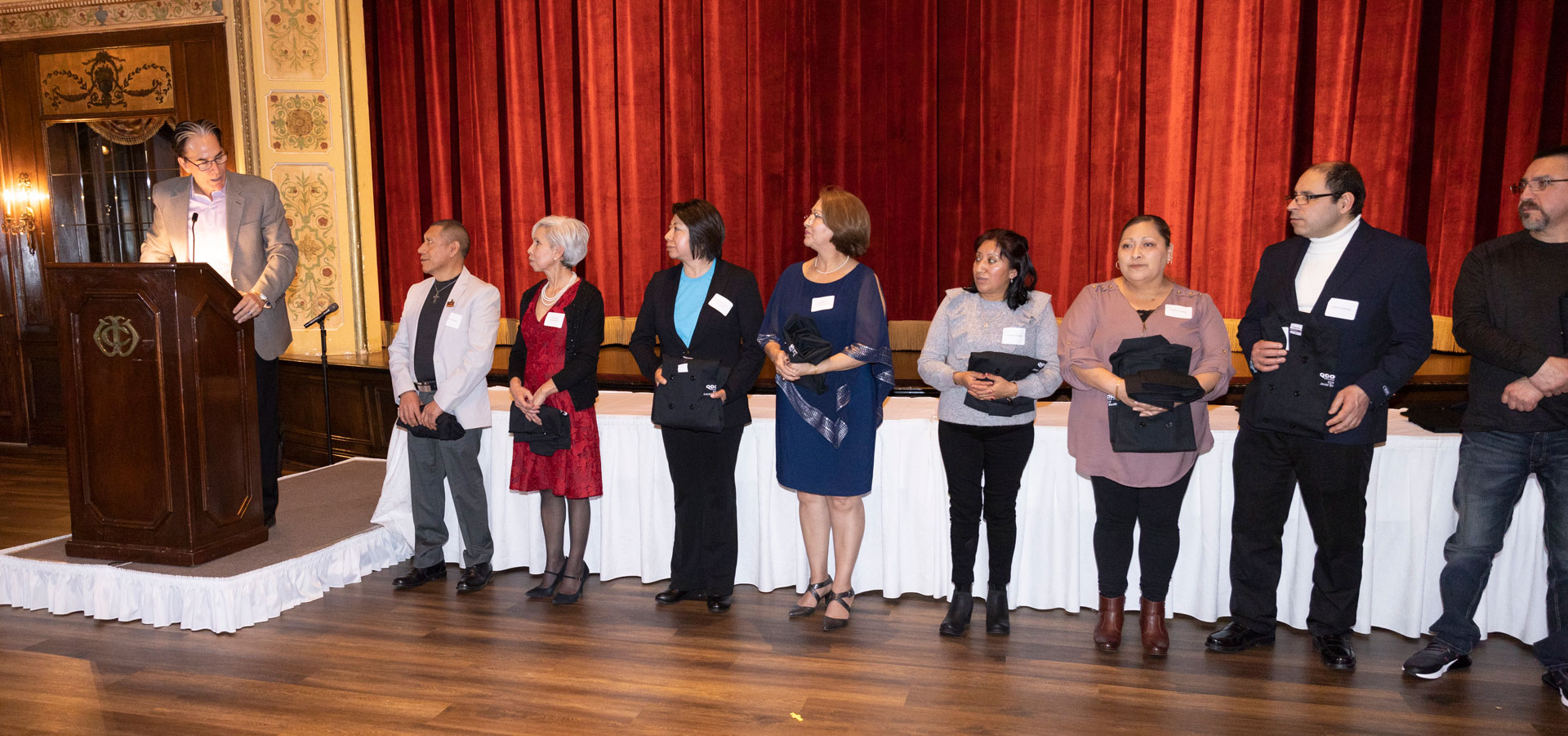 At our annual holiday party and awards dinner, we take pride in celebrating exceptional achievements within our company. The event is a special occasion to recognize high performance, notable improvements, outstanding leadership, and dedication over the years, while adding excitement with raffle prizes from our valued vendors and community partners.
---
We are deeply grateful for the recognition and accolades that have come our way, and we couldn't have achieved this success without the hard work of our incredible team members and support from local communities. Thank you for being a part of our continued success!
For more about our latest news and accomplishments, click here.
If you're interested in joining in our journey of growth and success, check out our employment opportunities.