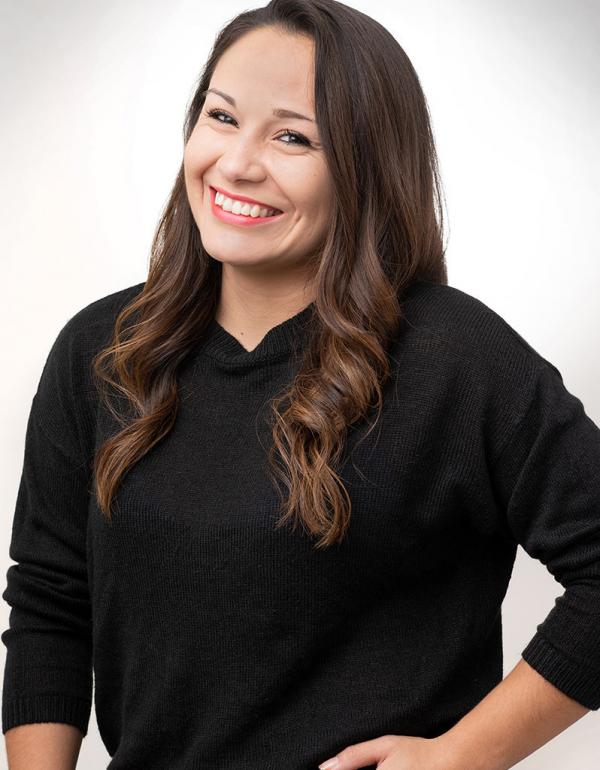 Veronica West
Catering Specialist
Veronica began her career with Roaring Fork Restaurant Group as a shift manager at Qdoba Delafield in 2011. She has also worked at the Waukesha North restaurant and assisted at the Silvernail, West Bend, Fox Point and Mayfair restaurants. Additionally, Veronica helped with the grand openings and employee training at our Miller Parkway and Janesville restaurants.
In 2013 Veronica was promoted to the role of Catering Specialist in our corporate office. Veronica and the Catering Team not only work to improve and increase sales and provide excellent service for our guests, but also act as a support team to nearly 60 restaurants and 50 catering delivery drivers. Veronica recently returned to the corporate office from a 9-month deployment with the Wisconsin Army National guard. She happy to be back in the corporate office, and is looking forward to expanding her knowledge and experience with the Qdoba brand.
Veronica lives in Union Grove and is currently ranked a Corporal Promotable in the National Guard. She recently returned home from deployment in the Middle East and and will take on a promotion as a Sargent, E-5 with a new Battalion in November.
Outside of Qdoba and her military career, Veronica has a passion for art and looks forward to launching a website for her own customizable pieces. She prides herself on her driven spirit and unstoppable work ethic in all of the roles she finds herself in.